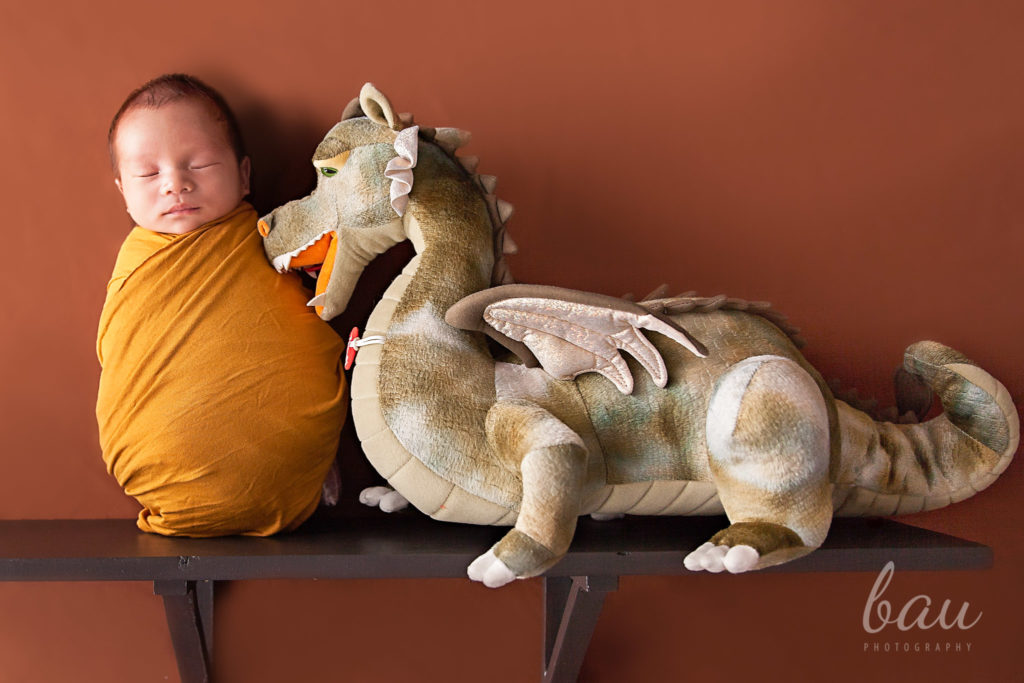 Jay and Cha have the cutest baby that I've ever seen. He was such a joy to photograph! Granny was there to help throughout the session and the family just loved seeing him in all the props I brought with.
For this session, we specifically wanted a jungle theme with bold warm colours. One photo with his dragon teddy bear on the shelf just worked so well. 
Welcome to the world little baby Rex!