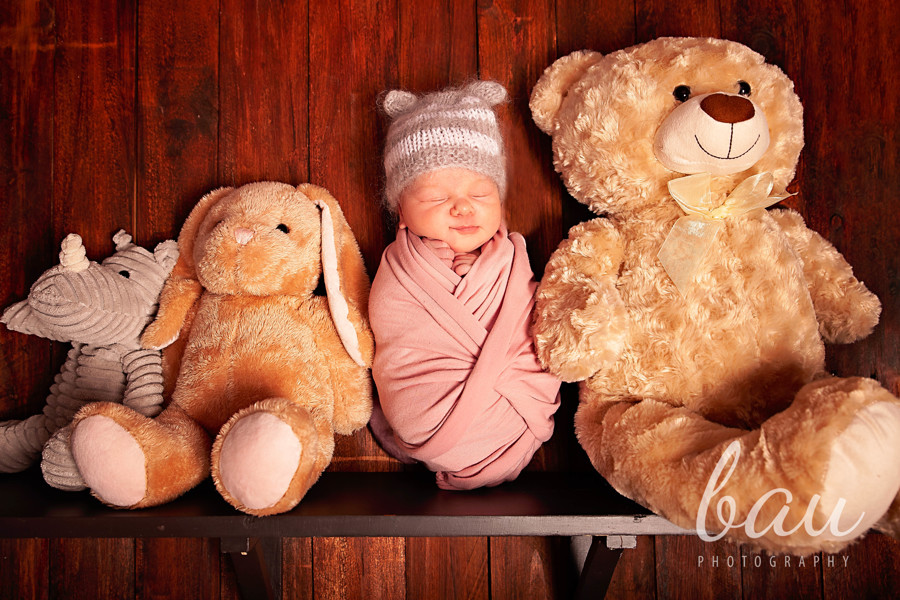 Because this magical stage of life passes in the blink of an eye, newborn portraits are captured during the first two weeks of life while your little one is still well-fed, sleepy and content. We will keep your due date on file and stay in touch with you as the exciting day approaches, making adjustments to fit you in at just the perfect time. Newborns are captured alone, usually wrapped safe and tight in our adorable props including tiny couches, beds, and baskets. If baby is content, we will capture them in their birthday suite – these make the most intimate photos and we love seeing that soft baby skin. We will also take lots of images with their excited siblings and parents.
We know how hectic it could be to have a new baby, therefore we have a few stress-relievers. We provide a make-up
artist and optional hair dresser for mommy to look and feel gorgeous. The newborn session is normally 4-5 hours so we prefer doing your newborn session in the comfort of your home. We bring all the props and do setup wherever we can find space. We want your family to be in a comfortable environment where you have everything you need for baby. Our clients normally enjoy the newborn photos framed in the baby room or in the hallway for everyone to see.