Each session fee includes a make-up artist, the photographer's time & talent, an assistant, editing, location fees, props and travel. The session fee does not include any prints or digitals. You are welcome to purchase print credit to be used for your prints and digitals at the reveal & ordering session. Our session fees start at R2000 each for maternity, newborn, family, etc.
At the reveal & ordering appointment, I will help you choose your favourite images and design custom album and wall art layouts for you. Choose from our luxury albums to bespoke frames & canvases. Our products are high quality archival prints that are guaranteed to last for many years.
This invoice will be separate from the session fee and will be determined by the scope of your order. You can pre-purchase print credit for your session or choose from our payment plans. Most clients invest an average of R5000 per session for their albums & wall art. Payment plans are available for your print orders.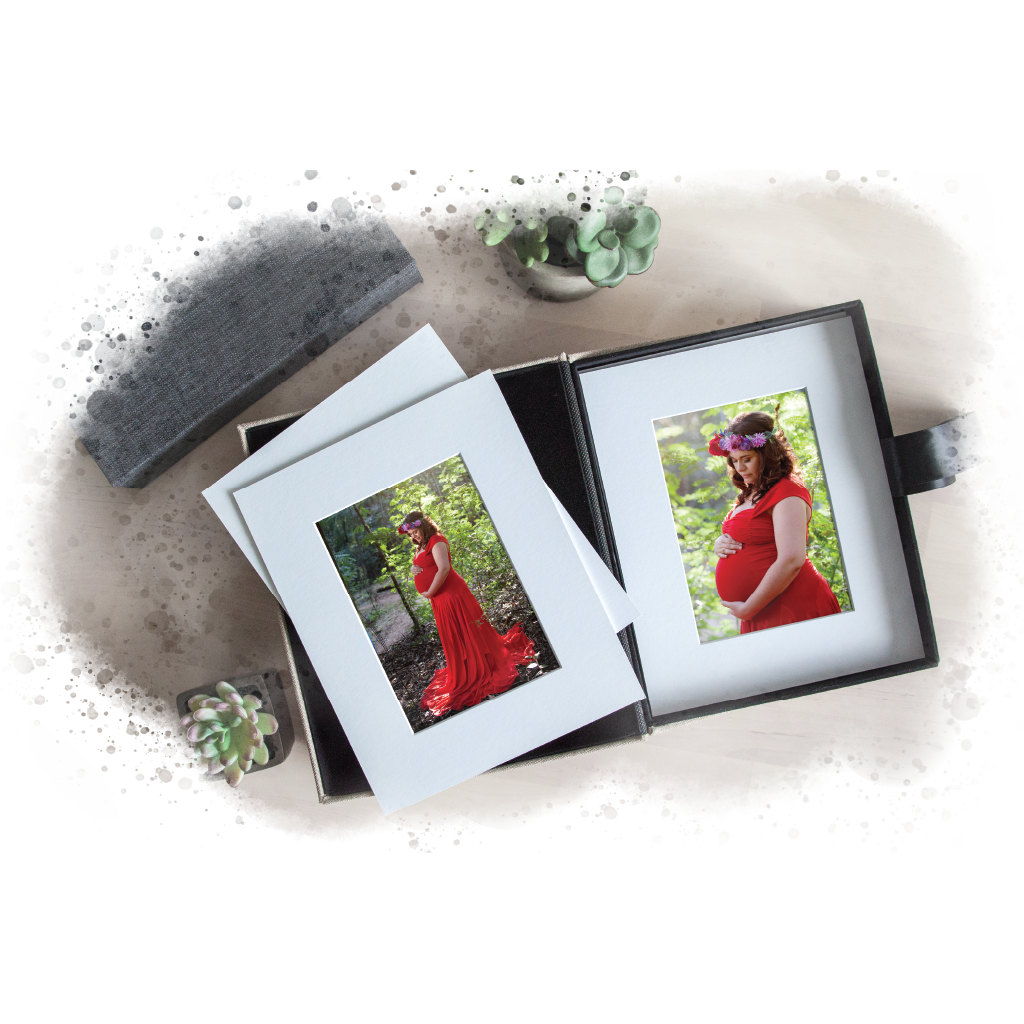 A wonderful option for displayingall your photos in a custom designed layout, our luxury albums are not only sturdy and long lasting, they showcase the collective beauty of your portraits. Enjoy the memories of your portraits with both young and old as you page through these heirloom albums and folios together and joyfully share with them the stories behind the photos. Printed on archival photo paper and then fixed onto sturdy thick spreads, your album will have the genuine feeling of authenticity and quality. Options for covers include animal friendly leather, premium leather, and an acrylic front photo cover.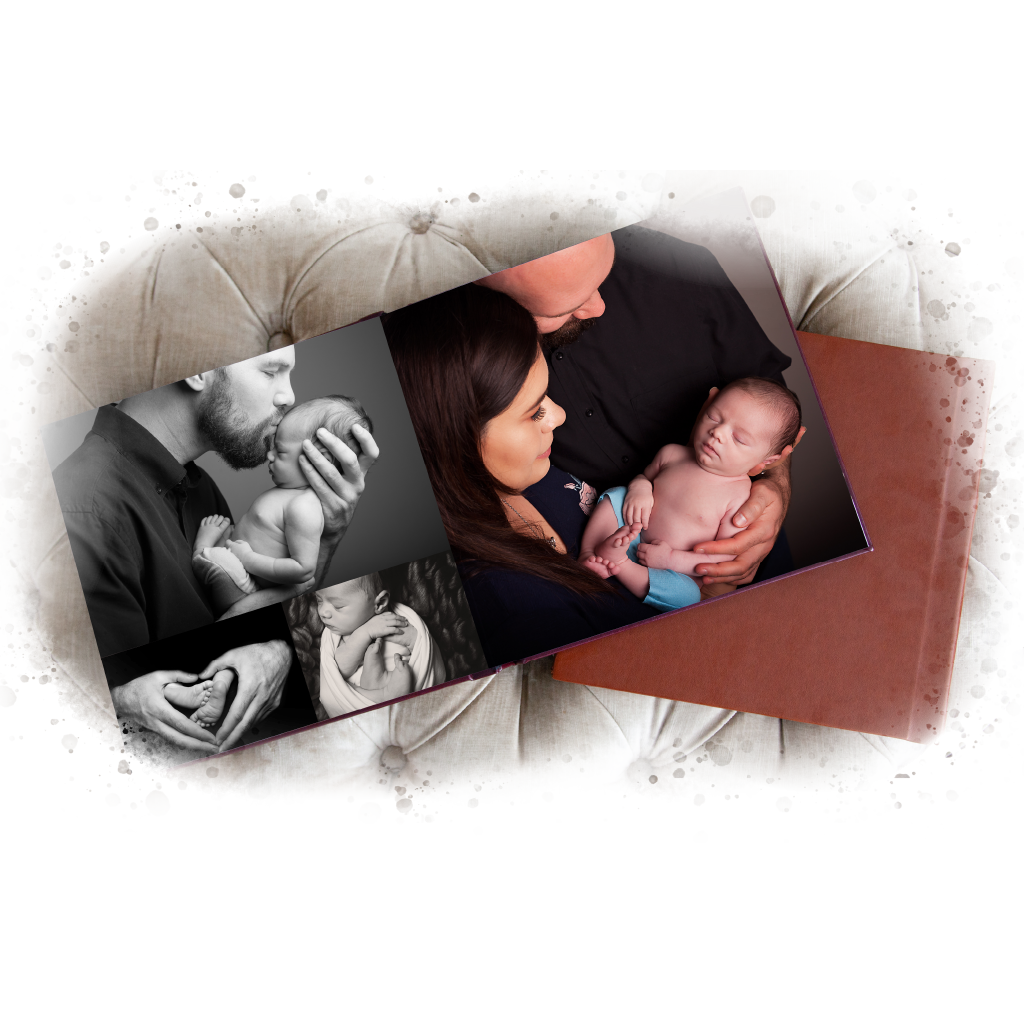 Our "Watch Me Grow" albums & wall art are unique products designed to showcase all the milestones. For the album, we create a story book with all 4 sessions in our luxury albums. We take great care to make sure the themes and props of each session match together to show how your little one grows. At the end of the 1st year, you will have a spectacular album with all the beautiful memories together. You can also purchase "Watch Me Grow" wall art collections.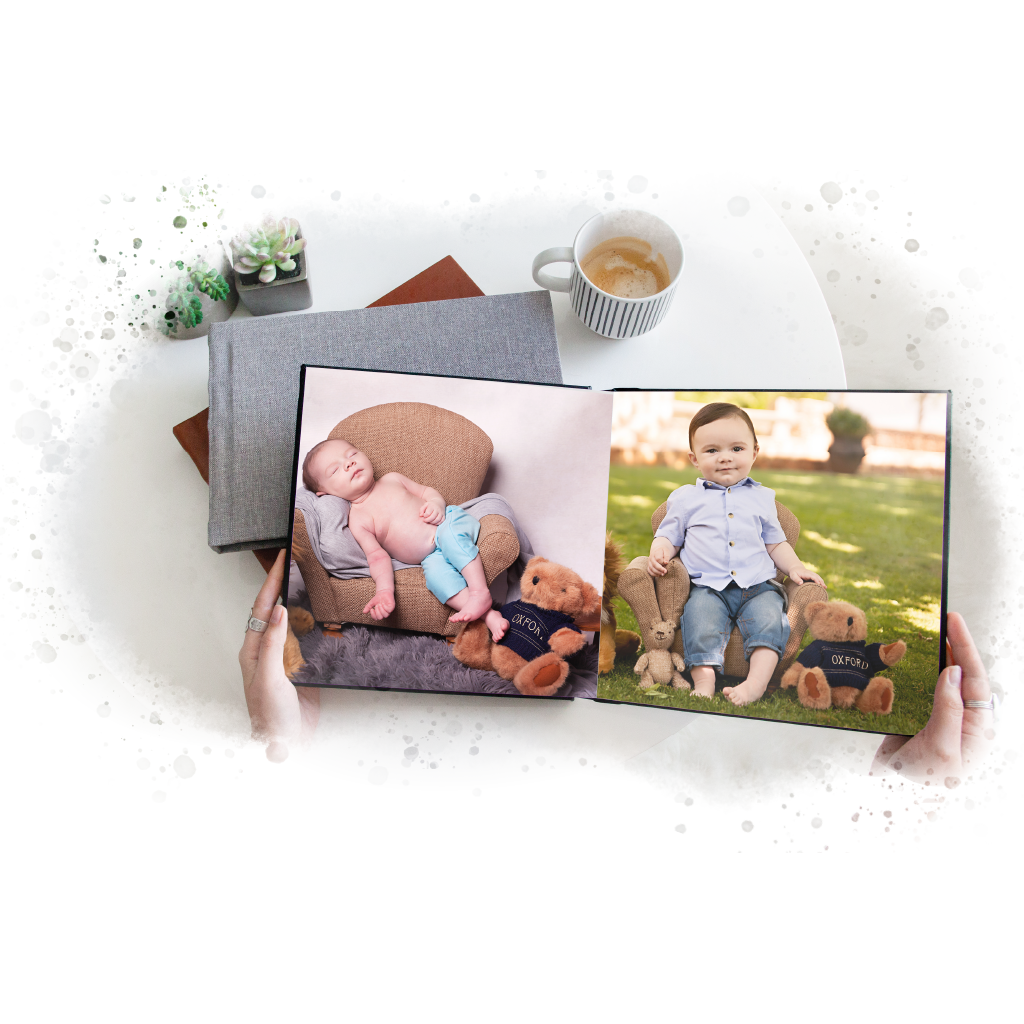 Stunning beyond measure, the true treasure of your portrait session is the creation of stunning custom portraits for display in your home. Bau Photography is proud to offer custom choices to ease you into beautiful, decorative art that will remain a joy for years to come. While we offer different options for framing, we also source high-quality custom frames to your size and specification needs to fit with the unique style of your home and portraits.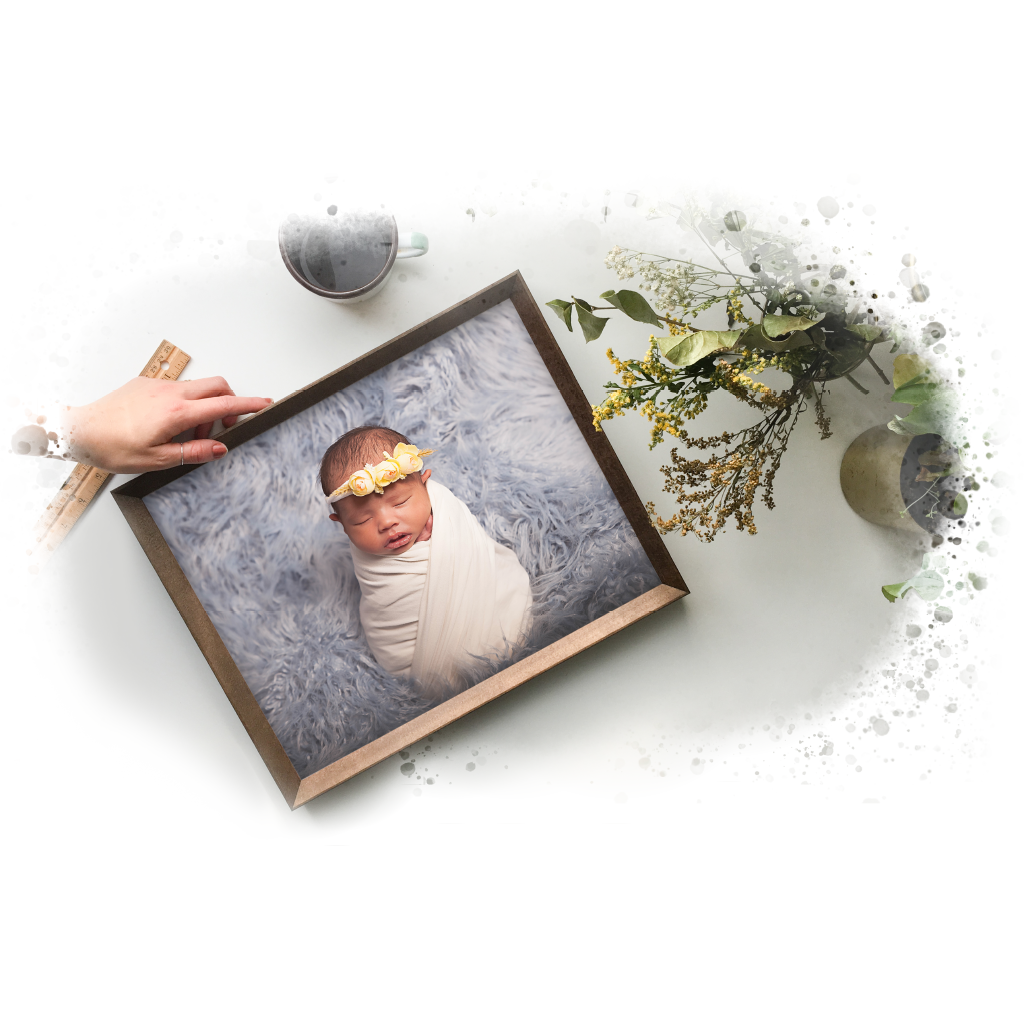 The best way to display portraits is to join the collection with the style of your décor. When considering lifestyle photography, groupings of portraits in a series are an effective and contemporary way to tell your story. We will custom design your wall collection to match your photos, wall size, and décor.
All sessions include a professional make-up artist. We always welcome siblings for sessions. Grandparents are welcome at the 6 Month and 1st Birthday Session. All sessions excluding newborn are captured on location with beautiful venues – these location fees are also included. The session fee does not include any prints or digitals.