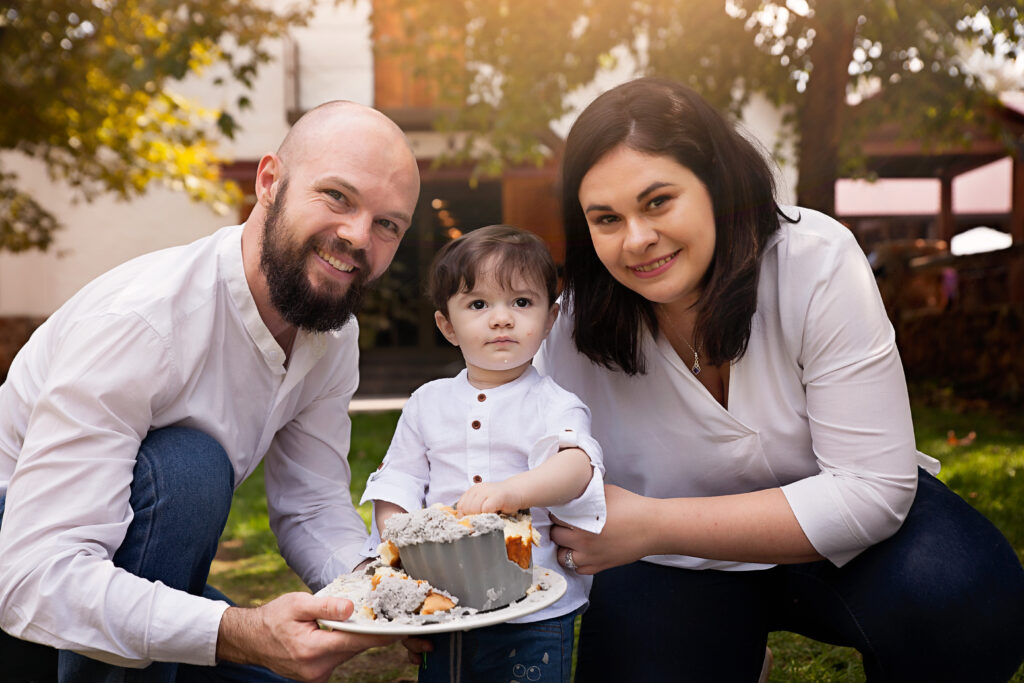 With an attitude for partying and hands ready to dive into that birthday cake, first birthday is a greatly anticipated milestone in every family.
At this age, your toddler will be interacting in lots of fun ways which sometimes leave even parents in need of a nap.  
Standing, walking and ready to take on the world, we document that infectious energy and charisma that brings so much light (and sometimes surprise) into your life. Our session includes a make-up artist for mommy, the themed cake to smash, as well as the use of any of our props.
Once again, we try to do two themes – the "watch me grow" and themed photos. We could also do a milk bath or fruit bath with your toddler for some really fun and playful photos.
At the end of the session, we will create your much anticipated one year "Watch Me Grow" album with images from baby's four sessions throughout the year! We will also complete any growing frame/ wall art collections we have been working on throughout the year. Chat to us about designing birthday party cards with their special themed photos.